Fabric Backdrops and Displays
Turn Your Background into a Branding Moment!
With fabric printing emerging as the popular choice for fabric backdrops and displays, Big Visual Group is proud to offer up to 10-feet-wide, high-speed, dye-sublimation fabric printing. Our dye sublimation print system works to best maintain the drape and soft feel of fabric. This system can produce fabric prints that are odorless, vibrant, glare-free, wrinkle-resistant, and completely washable. We utilize industry veterans in our finishing and sewing department to deliver custom and unmatched quality fabric graphics and exhibits with the following products: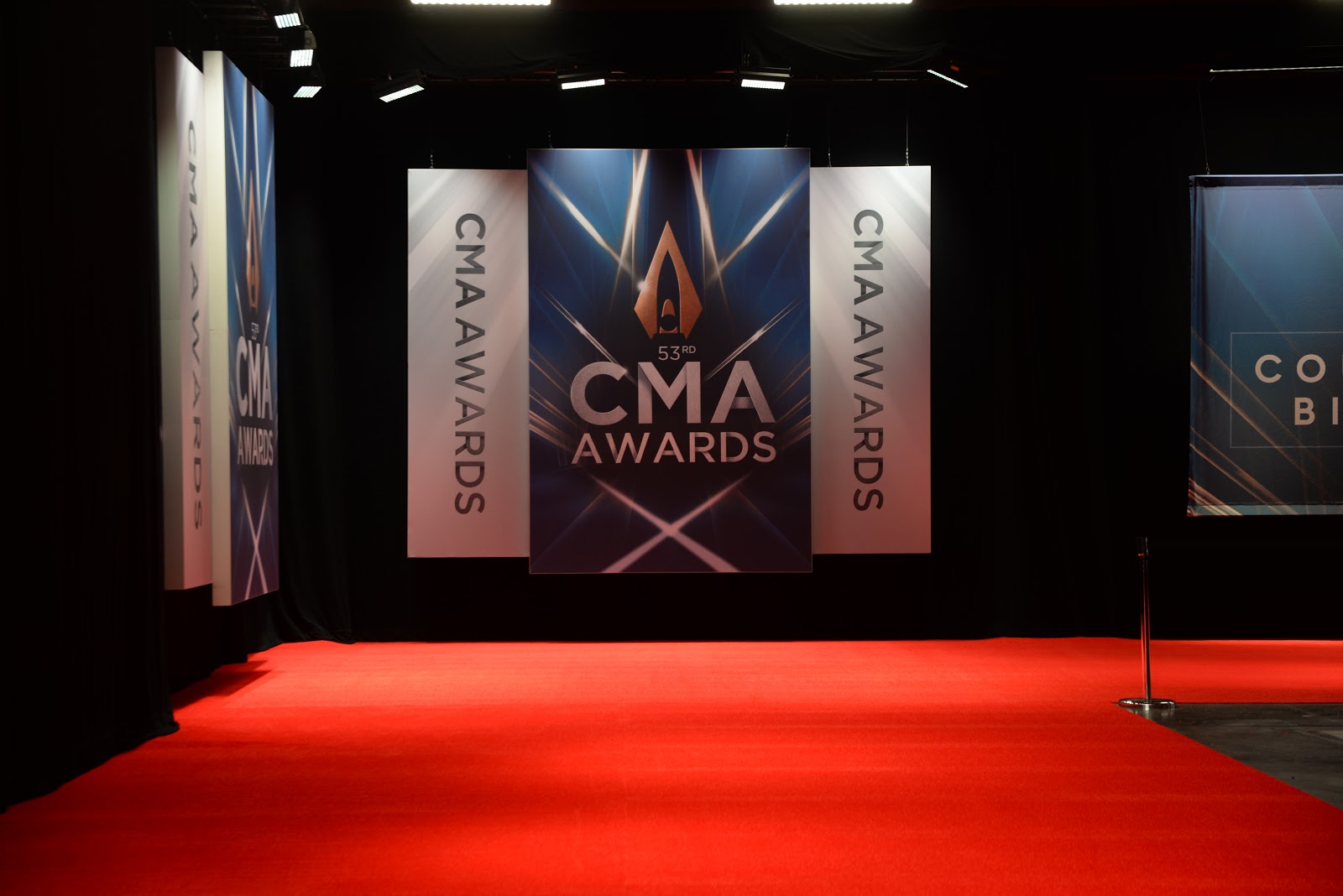 Stage Backdrops & Scrims
Setting the scenery around stages, trade show booths and press conferences, a fabric backdrop is a key element for a successful event. Whether you need a step and repeat backdrop or a custom background design we will help you create engaging stage decor and an experience to push your event over the top. All of our backdrops and stage scrims are printed using dye-sublimation technology, which provides you with the best color and clarity you can achieve on fabric.
Fabric Banners
Resulting in more of a high-end look than traditional vinyl banners, our fabric banners are printed in full color using a dye-sublimation process for crisp images and fonts. Choose from step and repeat or a custom designs.
Step and Repeat Backdrops
Elevating your brand or sponsors has never been simpler. Step and repeat backdrop and banner printing is the process by which a wallpaper effect is created by printing a logo or graphic in a repeated pattern across a fabric backdrop, vinyl banner, or other printed material. At Big Visual, we can design and print your step and repeat banner and even offer hop-up tension-fabric displays to make setting up your backdrop easier than ever.
Step and repeat printing is the perfect way to create an eye-catching backdrop for your next event, and the hosts of the biggest events in town trust us to create their step and repeat banners.
Table Throws and Runners
Popular at corporate events or trade shows, branded table throws, and runners put an exclamation point on your polished and professional look. We offer a wide range of materials, colors, and sizes to best fit your tabletop display.
Custom Fabric Props
Whether you are showing off on the red carpet or showcasing your merchandise, distinctive custom fabric props will help you maximize your branded experience. With our in-house team of skilled designers and craftsmen, we can help bring your custom idea to life.
Big Visual Group uses a true dye-sublimation process, which creates a finished product with better dye saturation that stands up to laundering. Don't settle for anything less!
Contact us today to get started!