This Year's Holiday Gift: The Donuts of 2016
As we get into the full swing of the holidays, it's kind of like Santa's workshop here at Big Visual. Rather than making toys, we like to bring a little joy to our customers (and show our appreciation) by putting together elaborate holiday gift packages.
It's a point of pride every year, and nearly every department at Big Visual contributes to the project. It's also the perfect way to showcase just how many different things we can do around here with a high degree of detail.
This year's theme: "The Donuts of 2016: A Cautionary List of Do Nots." The centerpiece of the package is a calendar with fantastic hand-drawn illustrations by graphic designer Sherard Jackson, part of the design team that put a ton of work into this design-centric project.
The calendar depicts 13 months (a baker's dozen, get it?) of cute donuts getting into perilous situations and doing things one should NOT do. Don't worry, Homer Simpsons of the world, no donuts were harmed in the making of this calendar.
Other components of the package that were printed and carefully crafted in-house include contour-cut magnets, sticker sheets, a customized holiday card, a fabric napkin printed by the dye-sub machine, and even a laser-engraved wooden ornament.
It's truly a team effort that requires no lack of time and resources. But looking at the results, it's well worth it.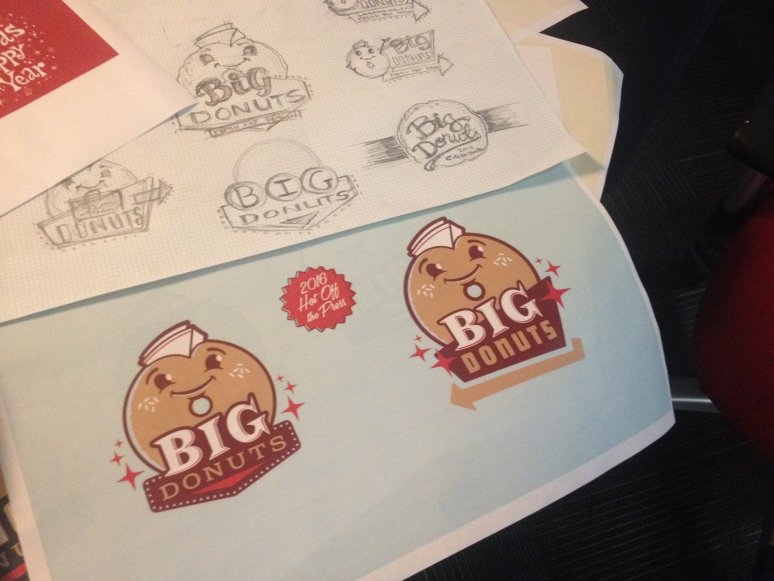 The initial concept sketches for the holiday gift package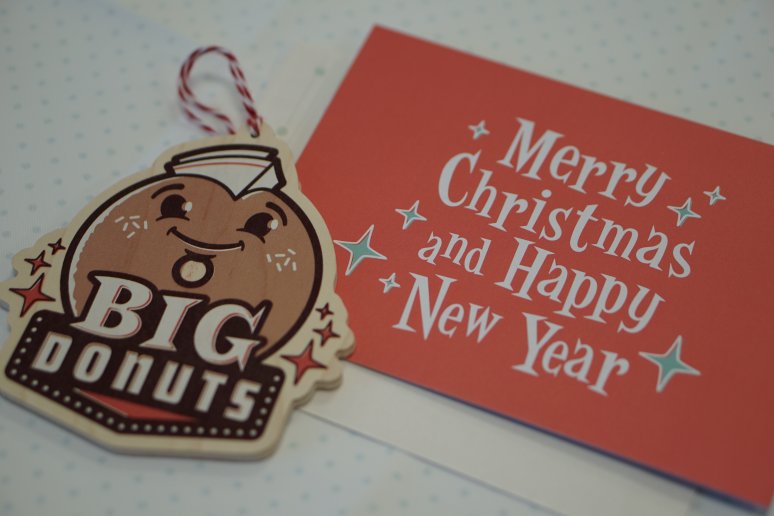 The laser-engraved wooden ornament and custom-printed holiday card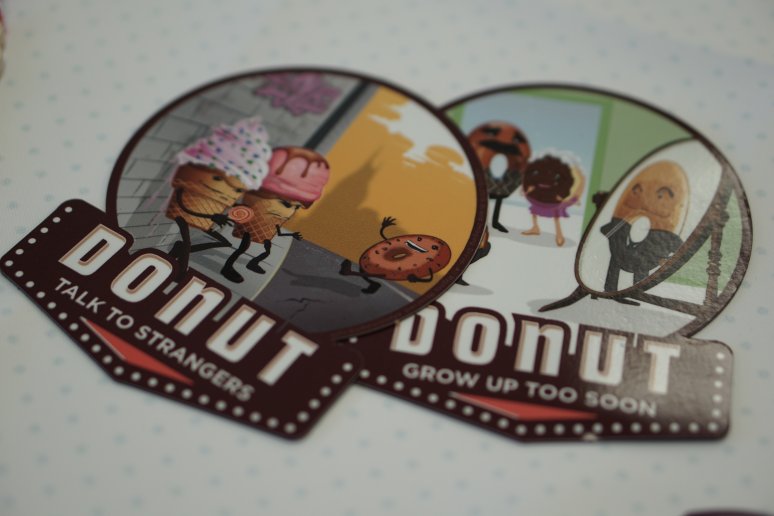 These contour-cut magnets show some of Sherard Jackson's illustrations that are featured in the wall calendar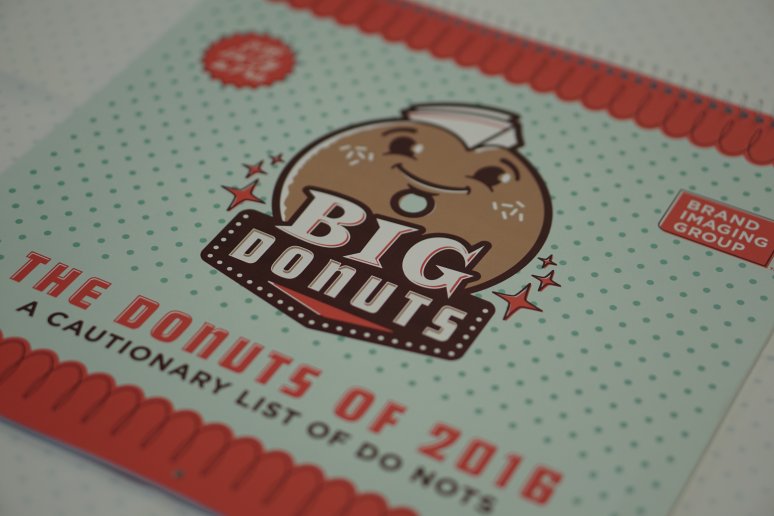 The cover of The Donuts of 2016 calendar
You may also be interested in: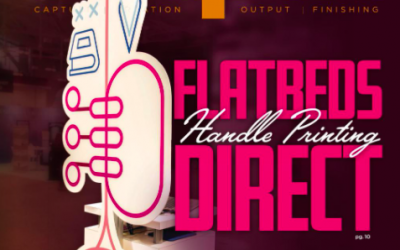 Digital Output took notice of Big Visual Group's flatbed printing capabilities in their November 2020 issue. We were honored to be featured as the cover story. We regularly update our flatbed equipment and try new technologies to increase our production capacity...