Banners, Posters, and Flags
You have a message to spread,
And with our custom banner and poster options, you can spread the word anytime and anywhere. Our staff is standing by, ready to deliver the best combination of price, quality, and speed you can find!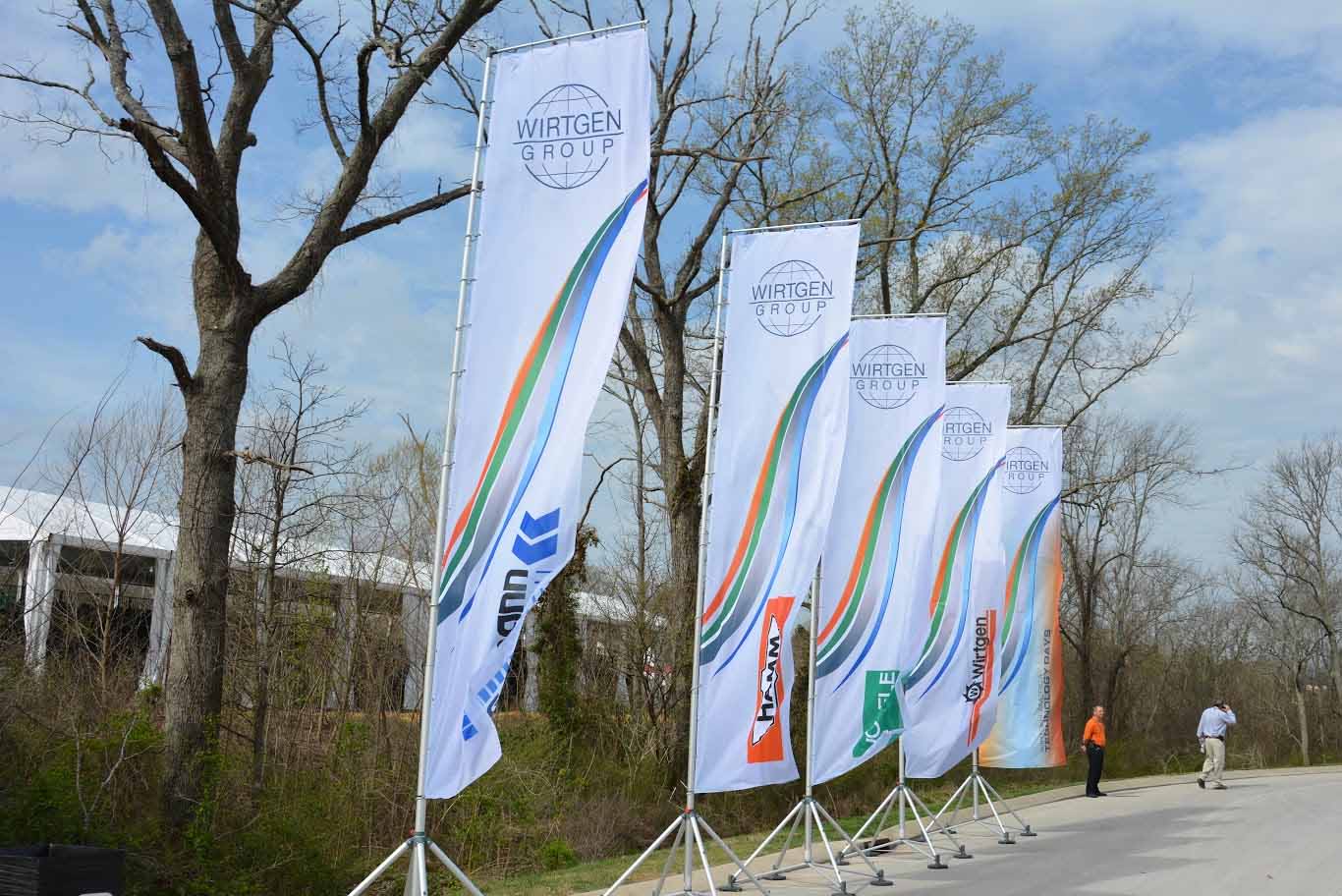 Banners
With their affordable, portable and extremely versatile nature, banners check a lot boxes on the perfect promotional product scorecard, and when Big Visual Group fulfills your banner needs, they get even better. From the small details of grommets to the startling color and vivid graphics, we communicate your brand in a way that won't go unnoticed. Coming in various shapes, sizes and materials, our options for a custom banner are limitless. So get in touch with us, let us know what you are envisioning, and we will recommend the perfect combination.
Vinyl Banners
Nothing fancy here, except your ridiculously awesome design that'll be turning heads. Commonly used as temporary or semi-permanent displays for retail promotions, real estate advertising, events or billboard advertising, vinyl banners are available in a large assortment of weights and finishes depending on the application. Our banners are typically printed with UV-cured inks, which combines quality with durability, making them suitable for indoor and outdoor applications. Big Visual Group can produce custom banners at almost any size, printing up to 16 feet wide in one piece or using our RF welder to join multiple pieces together.
Mesh Banners
A breath of fresh air! Mesh banners are typically used in outdoor applications in areas where large banners will face wind or where some transparency is needed to allow light or sound to pass through. Examples include construction fences, large building banners, and stage/event backdrops. Mesh is available in different configurations; some with small openings so that the image is more visible, and some allowing for more air or light to pass through larger openings. Again, we can make a banner as big as you need thanks to our wide format printers and RF welders.
Fabric Banners
Dye-sublimation (Dye-Sub) banners are used primarily at an indoor trade show and event displays. They can be used in combination with many different kinds of retractable stands and collapsible frames. These fabrics are typically polyester based and can include different blends of spandex or block-out layers depending on the application. Dye-Sub fabric banners are lightweight, wrinkle resistant and travel well. Dye-sublimation custom banners are typically used indoors but are suitable for short-term outdoor use and can be machine-washed. Big Visual Group uses a *TRUE* Dye-Sub process, so the finished product has better dye saturation and will stand up to laundering. Don't settle for anything less!
Pole Banners
Pole banners are an excellent way to turn what otherwise feels like eyesores into attractive branding and messaging tools. When you fly your message or logo high, you communicate that your brand has some amount of ownership of the space and surrounding events. Custom pole banners are excellent tools for building consistency in an outdoor environment, as well as creating awareness of your brand to any potential bystanders. Our pole banners will truly make a last impression. Whether you want to promote an event or generate excitement around your brand, pole banners can be extremely effective marketing tools.
Flag Banners
Wave Your Message Proudly! Flags provide a powerful way to draw attention to your product, event, business, or organization. Whether displayed indoors or out, hanging, on a backpack, or in stands, there's no better way to make an attention-grabbing impact.
All of our flags go through our dye-sublimation process, meaning they show vibrant color on both sides. Ready to wave your message where customers can see it? Request a quote to get started.
Step and Repeat Banners
Elevating your brand or sponsors has never been simpler. Step and repeat printing is the process by which a wallpaper effect is created by printing a logo or brand in a repeated pattern across a fabric or vinyl banner At Big Visual, we can design and print your step and repeat banner and even offer hop-up tension-fabric displays to make setting up your backdrop easier than ever. It's the perfect way to create an eye-catching backdrop for your next event.
Posters
Take advantage of our cost-effective printing method to help bring your message to life. Whether you need one poster or a thousand, we will customize your order to be any size, shape, material, or quantity you need. Posters can help you add color, dimension, and intrigue to any space, and they are also an excellent method for communicating a message to a customer right where he or she might make a purchasing decision.
Fill out this form to start your custom banner or poster order!