Distinct, Durable, & Dependable Signage. That's Our Promise.
At its most basic, architectural signage describes custom signs or sign systems that aid in branding, identification, and wayfinding, as it compliments and enhances the surrounding environment.
You'll be happy you're working with a sign provider as experienced and talented as Big Visual Group when it comes time to create your architectural signage. The level of customization and detail that goes into creating the sign is what makes all the difference.
When you partner with our designers to develop your architectural signage, you have complete control. Regardless of what your vision is, our team will work with you to create a unique design regardless of sign scale, material, project budget, or shape. Our design team will take all your requirements and budget restrictions into consideration and will develop a customized architectural signage solution to meet your needs.
We will seamlessly integrate your brand identity, architectural design, and building materials into your signs to give a cohesive and professional look to the interior and/or exterior of your business. Our experienced design and production teams work together to produce your architectural signage in-house using precision cutting machines that adhere to strict tolerances so you can be sure your requirements are met. We only use professional grade materials in every layer of our signage construction so you can trust you're receiving the best the industry can offer.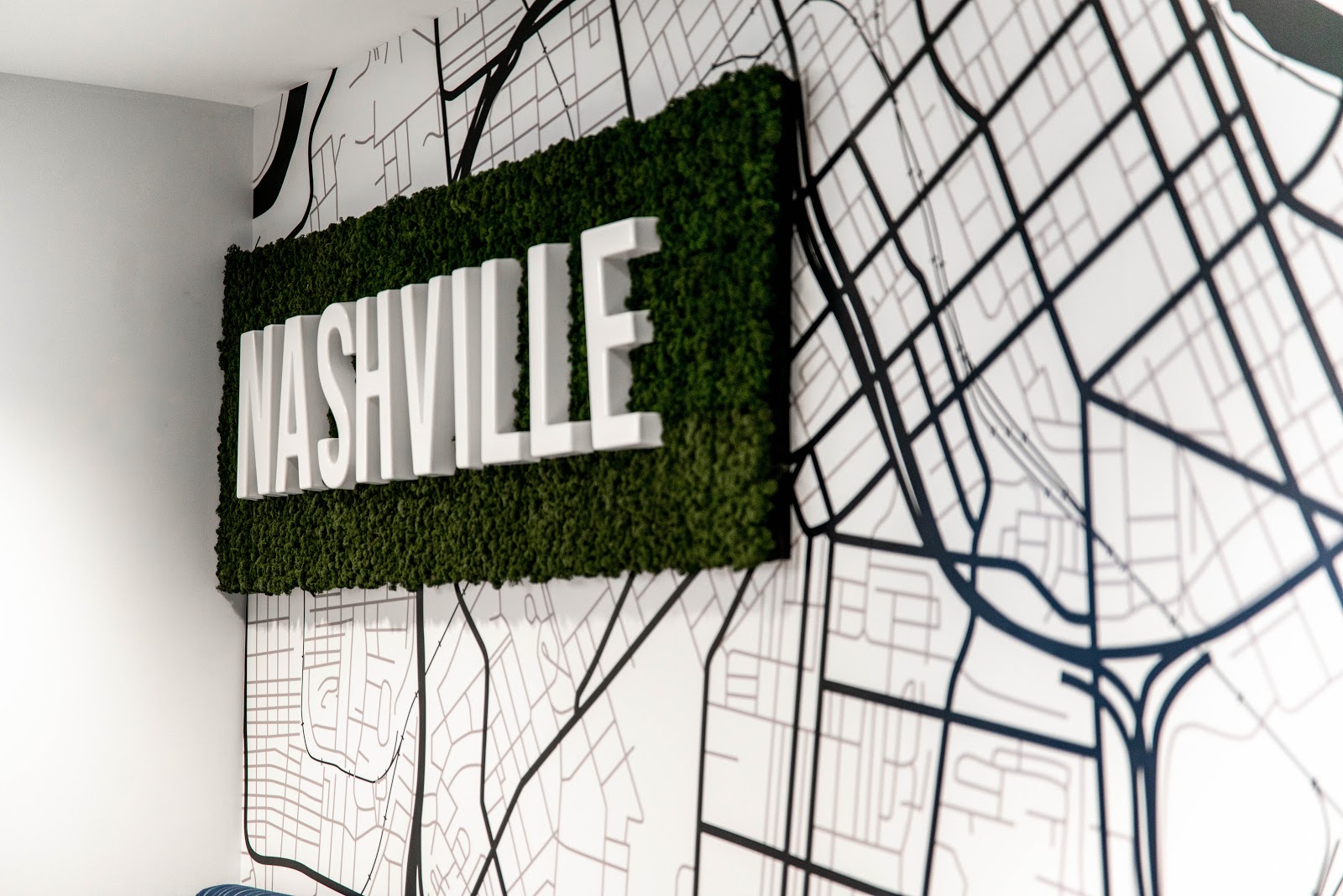 Design Options and Special Features
At Big Visual Group, we have the capability to produce any architectural signage design. We have knowledge and experience working with a variety of signage materials including:
Wood
Metal
Glass
Plastic
Acrylic
Vinyl
Foam – HDU
Photopolymer
Our design team will advise you on the best material to deliver the desired aesthetics in your environment. Your signage colors and shape are also completely customizable. Our design team will even work with you to create a unique sign shape if needed.
Since we only do custom architectural signage, we offer various enhancements to help you achieve your ultimate signage goals. We offer concealed panel fasteners and can honor almost any hardware requirements to make your signage more robust or to keep the hardware sleek and hidden. We have the equipment in our facility to work with various materials, textures, and finishes. These materials can be fire-rated, anti-graffiti, and constructed to last for as long as you need them.
Establish A Professional Image with Big Visual Group
Look no further than Big Visual Group to establish a professional image that creates a long-lasting impression with your audience. We offer full building packages customized to your specific needs and budget.
Get in touch with us to start the process of creating a sign that will tell the world about your brand!