In the construction industry, Thomas Constructors is a leader. Since there's always a lot of activities catered to their clientele, Thomas Constructors has entrusted Big Visual Group to do the printing and signage for both their company and for their clients.
At the Thomas Constructors headquarters, we created their exterior company sign, vehicle graphics, dimensional interior wall display, and aluminum letters interior sign. We crafted all the pieces to match their brand. We are proud to have accomplished this job and continue to enjoy our ongoing work for Thomas Constructors by assisting their clients.
For Thomas Constructors' clients, every project is different and, therefore, very custom. The quick change of pace that happens as they acquire new clients requires for us to be very nimble and accommodating to ensure that their client's brands are getting displayed appropriately to the public. Their signage requests always communicate different things. Sometimes they desire to advertise that a client's building is "opening soon," and, other times, they need signage to simply say "Thomas Constructors." Whatever the need, we work hard to achieve their goal. Every piece we produce at the Big Visual Group facility is custom-made, and this is a skill we utilize regularly with Thomas Constructors.
Their project goals:
Create a durable and highly-visible exterior company sign
Enhance brand visibility around town with vehicle graphics for company cars
Boost visitors' first impression at company headquarters with dimensional interior way display and aluminum letters interior sign
Customize signage for clients with designs that can flexibly communicate each brand's specific desires and needs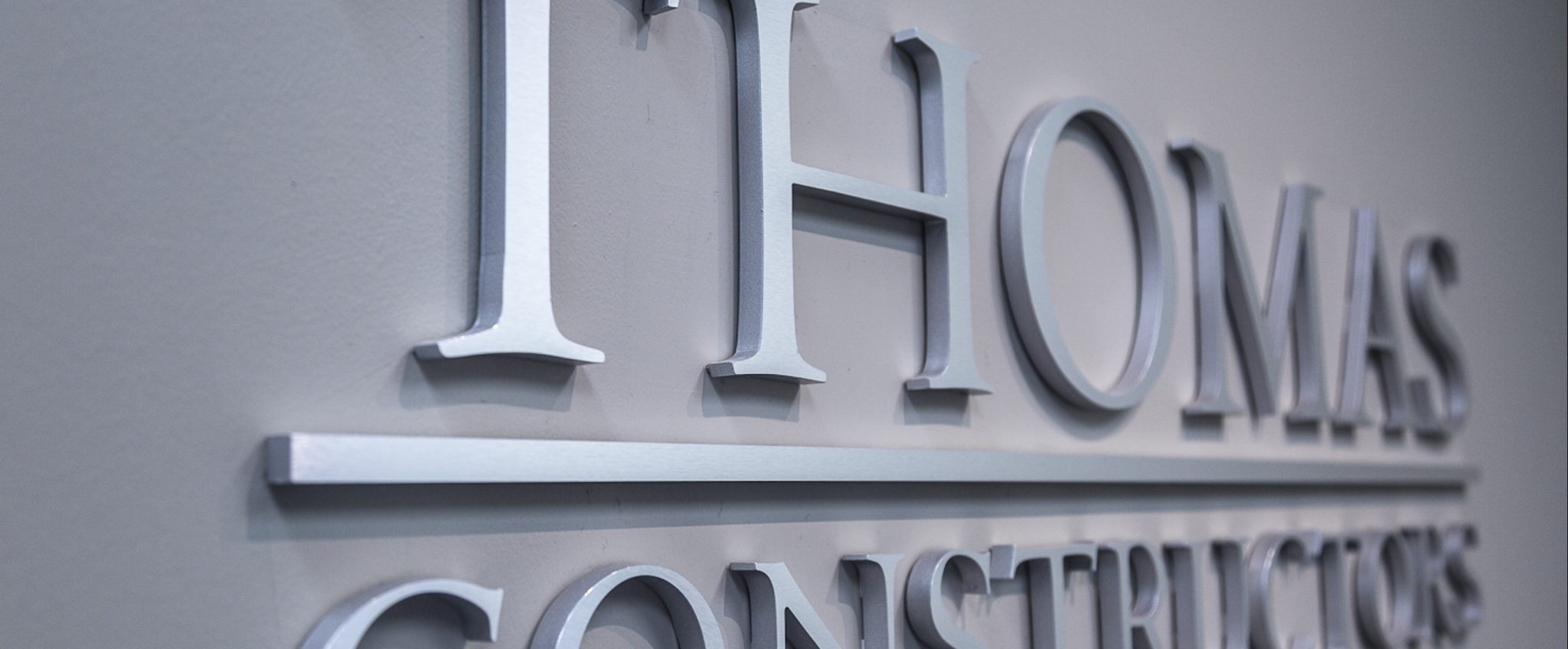 When clients entrust us with a continuing relationship like the one we have with Thomas Constructors, it's wonderful to watch all of the ongoing projects come to life around town. Our team is helping to build a great brand for Thomas Constructors, which allows them to bring to life the dreams of others in the greater Nashville area.