Big Visual Group holds the title of the preferred vendor for SERVPRO, a fire and water cleanup and restoration company. SERVPRO franchises from around the country entrust us to handle their printing and signage needs. We have produced all types of products for this client, including, but not limited to, vehicle wraps, yard signs, banners, flags, and store decor.
In August of 2015, SERVPRO of Birmingham approached us to take full advantage of all of our services. They were in need of an office visual makeover. This location is one of the most successful and largest SERVPRO offices in the country, so we were honored and thrilled to tackle the job.
Their project goals:
Concept and create cohesive signage designs for multiple franchise use
Produce and install vehicle wraps to expand company visibility throughout the country
Design and print store decor signage
Create and install corporate office interior signage, including canvas prints and dimensional graphics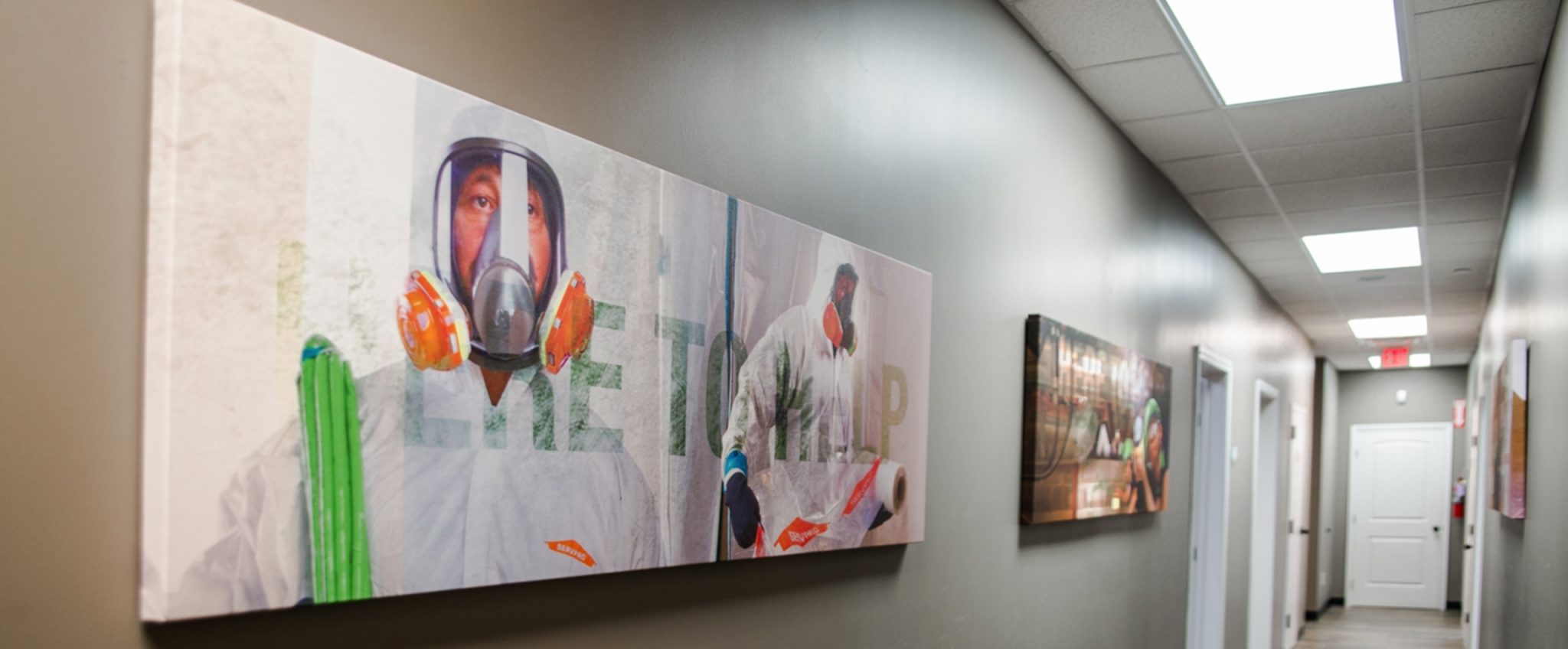 After an in-person site survey from one of our sales team members, we consulted with the client and gave our recommendations based on our findings. Once we had the green light, our in-house creative department designed all of the new items to be placed in the office. We moved into production then traveled to Birmingham to personally complete the installations.
By relying on the company's brand standards and the creative minds at Big Visual Group, we were able to fully revamp the office and turn it into a SERVPRO-branded wonderland. The office refresh included everything from canvas prints to dimensional graphics. We loved taking this Birmingham office to a whole new level by adding these visual enhancements and utilizing each of the Big Visual Group departments to get the job done.