Rebranding LP Field into Nissan Stadium, Home of the Tennessee Titans
In 2015, we were honored to be chosen to visually rebrand LP Field into Nissan Stadium. Although this will be an ongoing project in the Titans' offseason, several visual products have already been designed and installed, including the Nissan Stadium marquee signs. By the time the 2016-17 season kicks off, Titans fans will enter the stadium and be greeted with a fresh visual experience.
Their project goals:
Replace all of LP Field's branded elements with Nissan Stadium's branding, cohesively tying the stadium's visual elements to the Nissan brand
Create an intriguing and memorable event experience tied to Nissan's brand and products
Generate hype in the stadium by helping crowd flow and navigation, building anticipation, and fueling the fans' passionate, competitive spirit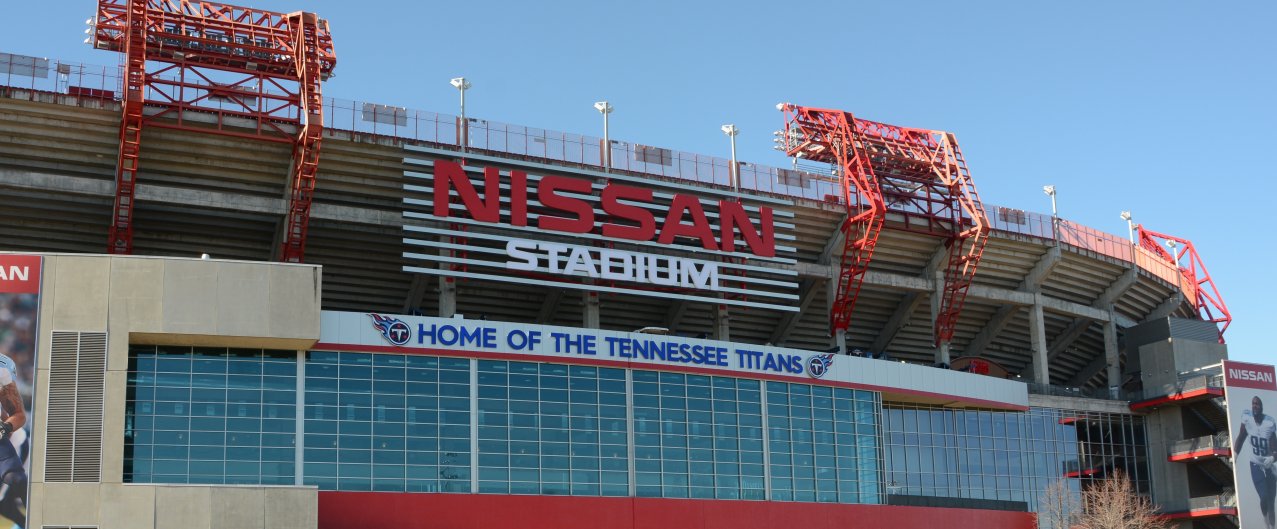 Our team of experts have been utilizing their unique skill sets to conceptualize, design, project manage, produce, and install new products to visually brand Nissan Stadium. Big Visual Group® has worked closely with the Titans to establish a visual game plan, which will allow the stadium's total rebrand to be actualized by the start of the 2016-17 season.