Nashville Zoo at Grassmere
The Nashville Zoo at Grassmere has been a Music City landmark since 1991. In 1998, we began working with them to assist with their printing and signage needs. Big Visual Group is thankful to maintain an ongoing relationship with the zoo to this day.
Through the credit Big Visual Group has gained over the years, we are entrusted with handling the signage and printing needs for the zoo on a variety of jobs. We manage their signage needs for events such as Sunset Safari (which is their largest fundraiser of the year) and Boo at the Zoo (which is their annual Halloween tradition). We also enjoy the work we do regularly for them on projects such as exhibitions and presentations. One example includes creating a dimensional sign for the goat exhibition. The goats loved it so much that they chewed the dimensional pieces! We had to think quickly about how to remedy the situation and chose to produce a reverse acrylic sign instead. It's always unpredictable and exciting at the Nashville Zoo at Grassmere.
Their project goals:
Concept and create special event signage
Produce and install signage for zoo exhibitions
Enhance and expand signage and graphics for zoo expansion project
Develop environmentally-friendly custom signage for guest directions and zoo maps
Produce and install digital signage for daily customized guest messaging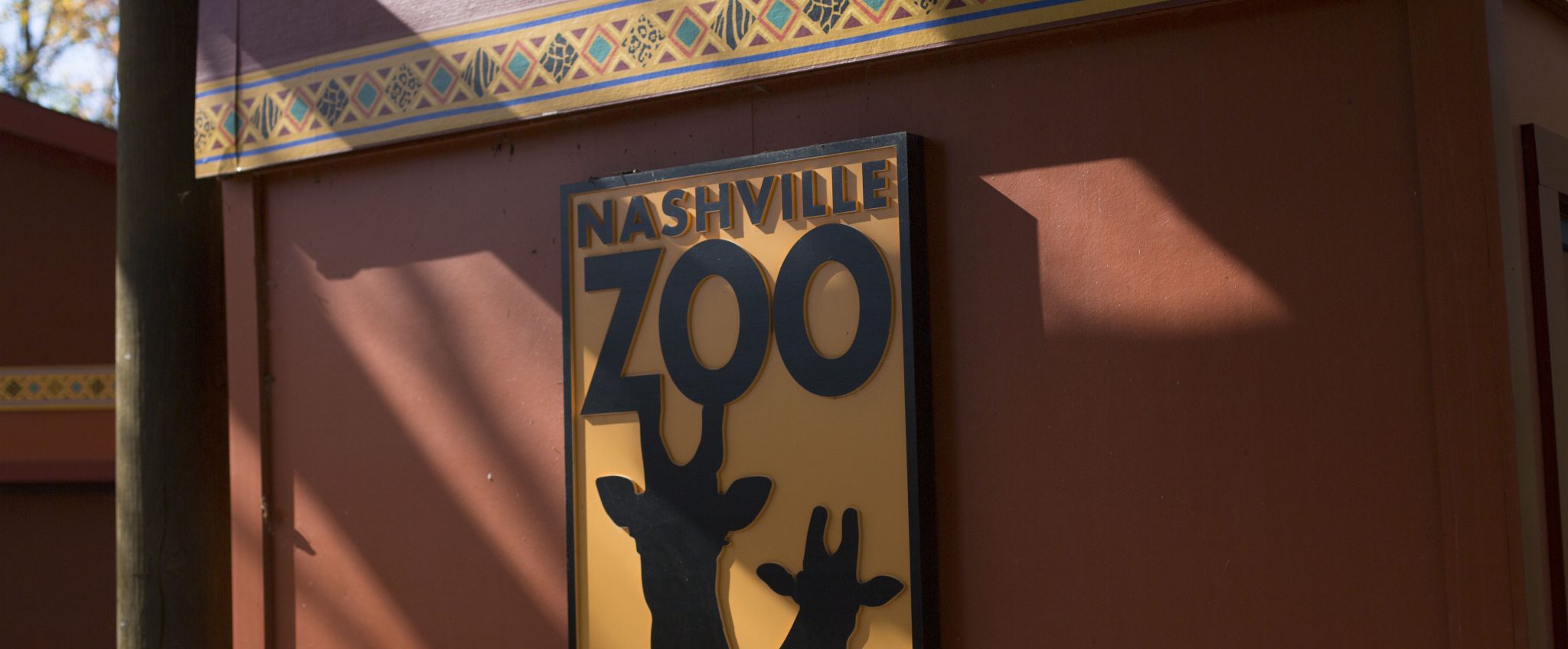 Due to our continued partnership with the Nashville Zoo at Grassmere, they recently approached us to assist with a refresh and expansion of their property. This endeavor relied on the expertise of all our departments from the in-house design team to the detail-oriented sales consultants.
Our work for the Nashville Zoo at Grassmere's expansion has helped them reach their goals of continuing to grow and be a best-in-class zoo. Through our custom work, visitors are able to explore and enjoy even more of this Nashville gem.