Monell's is a well-known restaurant company in the greater Nashville area. Under their umbrella, they operate Monell's Germantown, Cafe Monell's, and Monell's at the Manor. We have the great pleasure of handling the signage for all of these locations.
We work hard to keep this company's look uniform across all of their different spaces. In keeping this client's trust throughout the years by providing quality and professional service, we have maintained a strong relationship with them. When trying to ensure brand consistency, the foundation we have with Monell's is an added bonus when performing multiple tasks across a series of platforms.
Their project goals:
Create a uniform look for multiple locations, while keeping true to each location's unique environment
Ensure brand consistency through a series of signage platforms
Expand visibility across town with striking vehicle graphics for catering and delivery cars
Produce high-quality tabletop signs for brand visibility at trade shows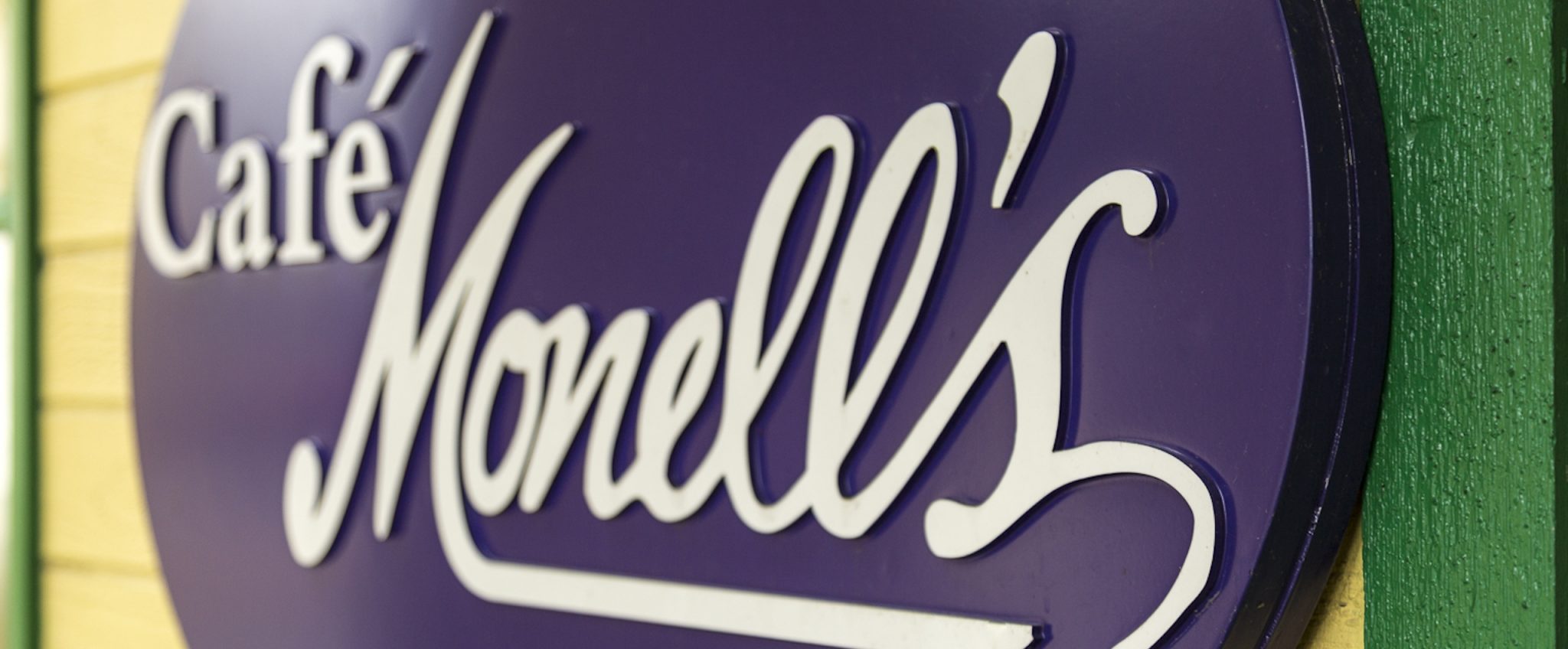 We manage all of Monell's print and signage needs, which includes various types of products. We produce vehicle graphics for their catering and delivery vehicles seen regularly around the city. When they go to a trade show, we do the tabletop signs to display their brand to attendees. The list goes on and on!
It's important for us to brand and create the signage for each restaurant with the mindset that each location's space is different. For instance, we had to adhere to their brand standards when creating a Monell's at the Manor outdoor sign, producing something that was able to hang on a monument pole. Then, for Cafe Monell's and Monell's Germantown, we painted HDU signs that hung on a decorative post, which were completely different.
We are proud of our ongoing relationship with a client who does great work in the restaurant industry, and we feel fortunate that they have depended on our team for many years. Monell's knows that they need to focus on the needs of hungry customers, which is why they trust us to handle any print and signage needs!