Ford Ice Center & Community Center at Bellevue
Situation
We love nothing more than being given a blank canvas and asked to bring it to life, which is exactly what happened when the Ford Ice Center and Community Center at Bellevue team came to us. They had a brand new space that needed signage, and they were impressed with all of the work we had done at their other location in Antioch.
American Constructors, the Metropolitan Board of Parks and Recreation, and the Nashville Predators all played an important part in the new space, so the Big Visual Group team had to make sure that all parties would be happy with the end result. Mark Bradfield, who is on the Planning and Facilities Development Division at Metro Parks, said, "The Bellevue Community Center/Ford Ice Center project was a large undertaking with lots of moving parts."
Approach
While we had the Antioch center's model to follow, the Bellevue location was still a completely new layout and had its own challenges to overcome. Big Visual Group handled details such as getting certificates of insurance and building codes before anything was ever designed or produced.
The building consisted of a variety of spaces that needed branding, such as a fitness studio, two ice rinks, offices, a restaurant, and a movement studio.
End Result
"Big Visual Group was very insightful and accommodating with regard to the many constraints and variations in our design scheme. They were instrumental in providing us with the resources and direction to achieve our goals within the allotted budget," said Bradfield.
Think of everything you could want as far as environmental signage goes in a community center and ice rink, and we did it. With all of the signage we created, visitors are sure to have an enjoyable experience from the moment they pull up and see the huge monumental sign. We created a Twice Daily shop to give the comforting allure of a convenience store. There is informational and directional signage to ensure you know where to go throughout the building. The bar area has welcoming signage. If you visit, you might even spot one of the Zambonis that we wrapped whipping around the ice skating rink.
In the words of American Constructors' President and CEO, Derek Martin, he said, "The project looks great, and the customers are happy!" What more could we want? We're thankful for all of the companies that trusted us with this project!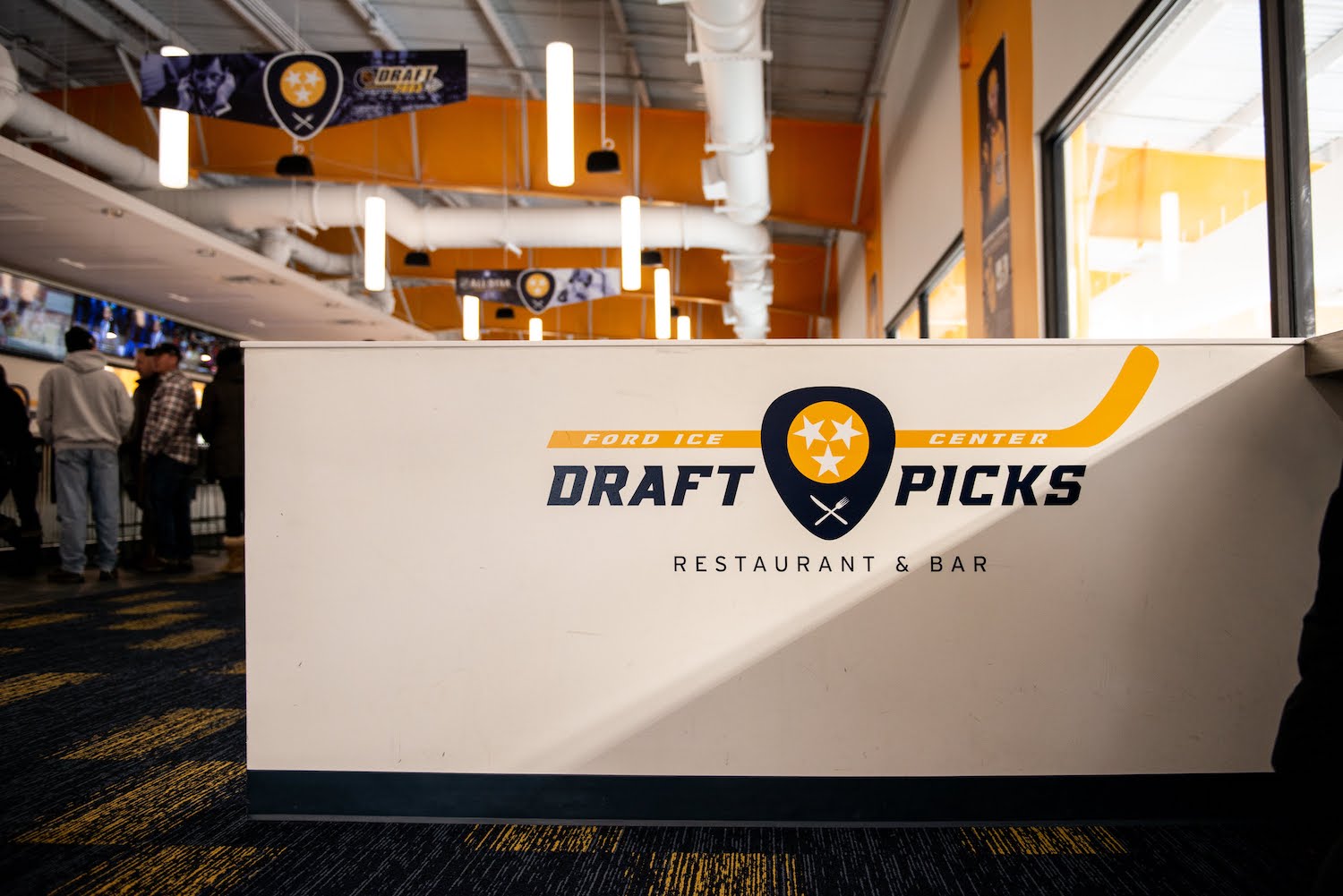 "Big Visual Group performed exactly as we expected and that is with excellence. They met our demanding schedule and installed their signage quickly and professionally. Their handiwork is the first thing people see and it makes a great impression."
— Derek Martin, American Constructors President and CEO