We are honored to have had the CMA Music Festival as our client throughout the years. In the beginning, we created a more standard type of product for them. Over time, we earned the role of serving as the organization's official sign and print partner. So, when this popular Nashville event was ready to take their brand to the next level in 2015, they naturally called on us to help with their visual needs.
There's a lot of competition in the music festival industry across the country these days, and the CMA Music Festival wanted their unique event to be even more dynamic, enticing, and user-friendly. They needed to figure out a way to stand out and set the bar high for their country music festival.
To address this issue, they created a new, fresh CMA Music Festival brand. Then they gave us the new brand standards and the challenge to make each piece of signage artistic, professional, foolproof, and aligned with the new look. They wanted to entice people to come back year after year and remember the great CMA Fest brand.
Their project goals:
Extend the CMA Music Festival experience to multi-site locations around town
Develop custom fabricated signage as unique as the CMA Music Festival experience
Concept and design large wayfinding pylons that can be quickly erected downtown
Project manage the entire production and installation of signage and graphics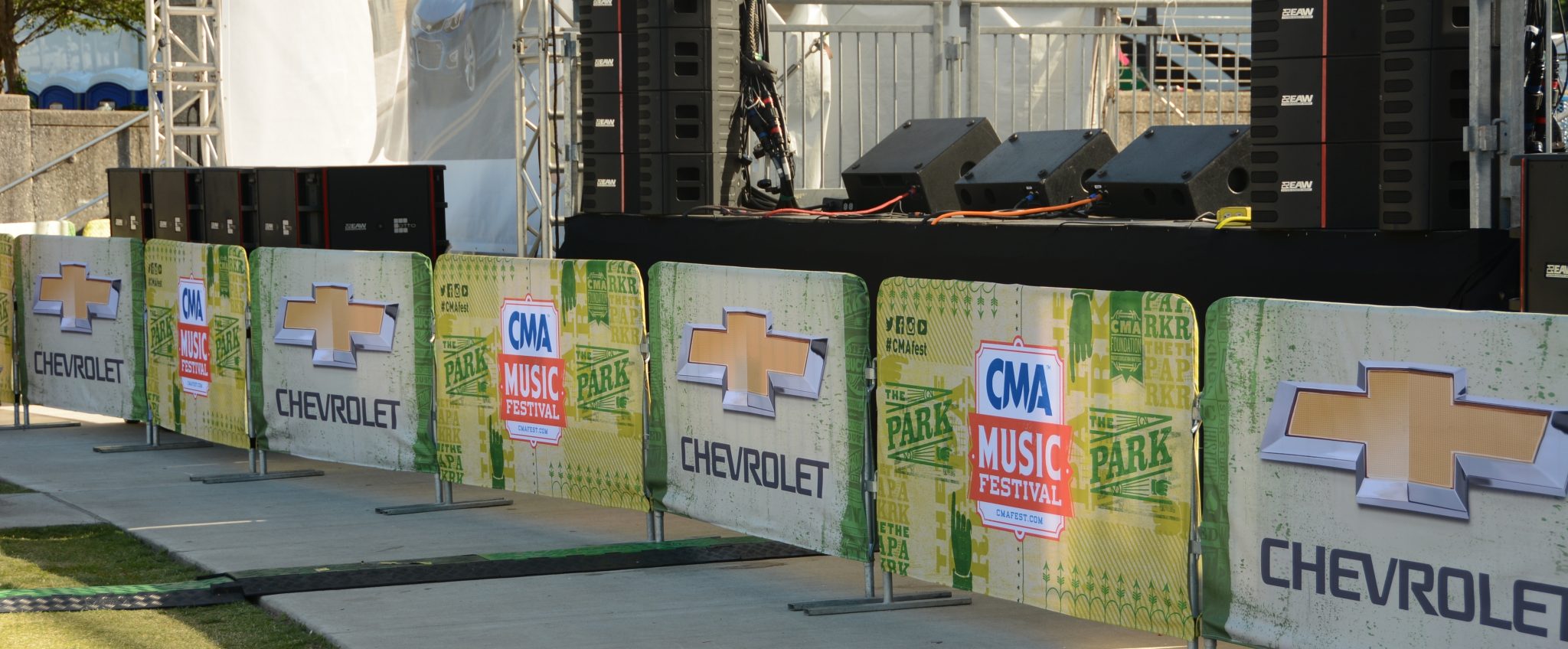 Since 2015, the CMA Music Festival has used the new signage we produced for them, which showcases the new look. Each year, we will continue to add additional pieces to effectively present the brand to festival goers. All the signage, including, but not limited to, the truss systems, banners, flags, wayfinding, maps, stage backdrops, bike racks, and inflatables were all produced in-house at our facility.
In 2016, the daily attendance for the CMA Music Festival was around 88,500 fans. We are confident that these numbers will continue grow as time passes and more people register with the great CMA Music Festival brand. We're excited to be a part of the festival's growth and visual enhancements. Next time you're listening to country tunes at the CMA Music Festival, take a look around and soak up all of the great branding. Whether you're seeing the signage at the Music City Center or walking down Broadway, it's all a product of Big Visual Group.