Visually Branding Ascend Amphitheater
Overlooking the Cumberland River in the heart of downtown, Ascend Amphitheater is Nashville's first open-air concert venue located within a city park. This presents a unique challenge, requiring the venue to seamlessly transition back into a public green space after an event. To make this possible, the amphitheater needed branded signage that was easy to install, tear down, pack away, and reinstall when needed.
Their project goals:
Cohesively brand the amphitheater with highly visible signage that was aesthetically compatible with the park
Showcase sponsors for each event
Maintain crowd control while helping their audience easily navigate the amphitheater
Easily install, tear down, pack away, and reinstall all concert and event signage as needed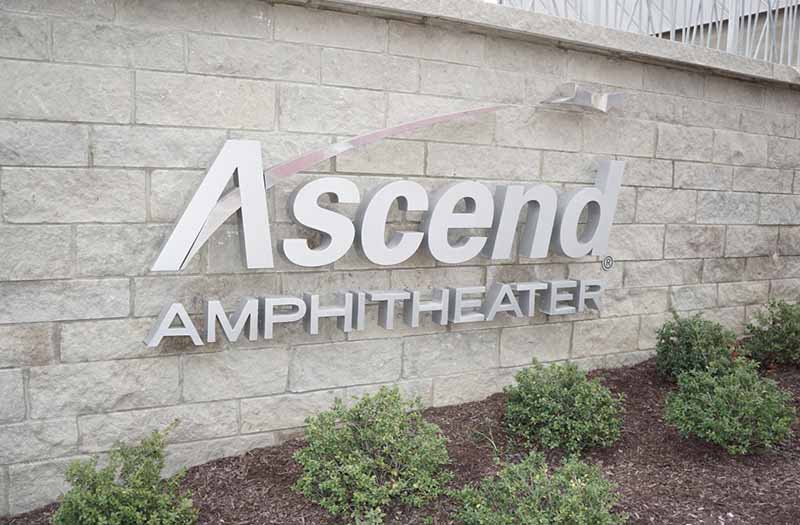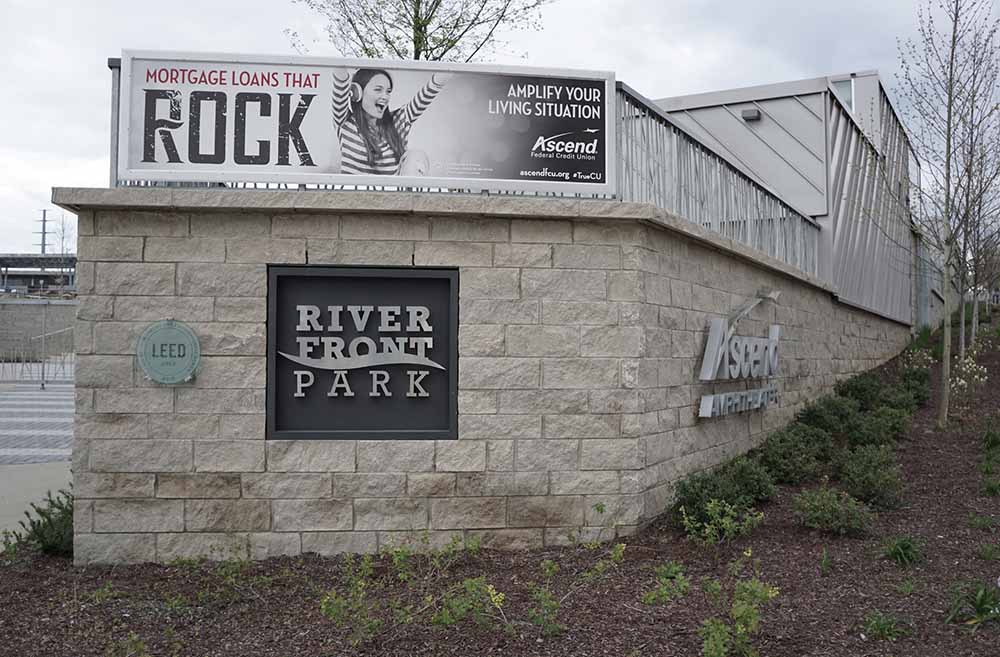 Our team worked closely with LiveNation and Nashville's Metro Council to consult on, design, produce, and install the best possible signage solutions for Ascend Amphitheater's needs. Our goal was to deliver a package of well-thought-out products that would control crowds, promote sponsorships, be directionally helpful, and cohesively brand the amphitheater during events. To achieve this, we produced and installed easily removable pole banners, bike rack wraps, sponsorship signs, and wayfinding signs throughout the venue. We also produced the permanent monument signs that brand Ascend Amphitheater's entrance.